Local bus service changes are included in the latest COVID-19 advice update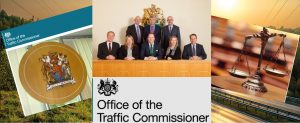 The traffic commissioners (TCs) have announced that the temporary local bus service processes will apply until 4 January 2021. This is covered in the latest updated to their advice for operators during the coronavirus (COVID-19) pandemic.
The commissioners have introduced this change to allow bus operators opportunity to consider any permanent changes that may be required.
Another change included in the update is an increase in the notice period for service variations for Local Authorities from 24 hours to 72 hours in England and Scotland. This change took effect in Scotland on 29 June 2020 and will take effect from 3 August 2020 in England.
The update issued on 30 July 2020 also covers:
amending a registered local bus service to become a school or works bus service
the use of additional vehicles on services
an end to PMI interval relaxations from 1 September 2020
Read more about the latest updated to the traffic commissioners' COVID-19 advice for operators